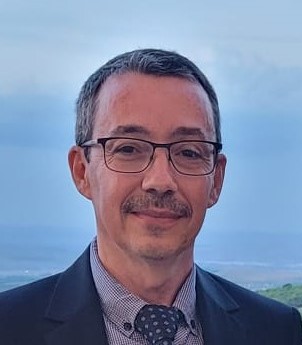 Professor Eng. Silviu Folea, PhD

---
Habilitation Thesis
Wireless Sensors and Embedded Systems in Process Control (link), System Engineering, No. 3682 from 04.13.2017.
Current Research Interests
Low-Power Sensor, Energy Harvesting, Wireless Sensor Networks
Hardware Development, Embedded and Reconfigurable Systems
Microsystems and Data Acquisition, LabVIEW Graphical Programming
Patents
Compact modular embedded device (link)
Deployment and execution of a graphical program on an embedded device from a PDA
Links
Projects
News
Contact
Technical University of Cluj-Napoca
Faculty of Automation and Computer Science
Department of Automation
Memorandumului street, no. 28, Cluj-Napoca, 400114, Romania
Phone: +40-264-401.819, Fax +40-264-599.893
E-mail: Silviu.Folea@aut.utcluj.ro
Office: Observator street, no. 2, 3th floor, room 301, Cluj-Napoca, 400489, Romania.

---


Last update on January 01, 2018.