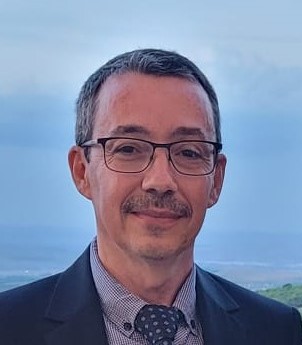 Professor Eng. Silviu Folea, PhD

---
Habilitation Thesis
Wireless Sensors and Embedded Systems in Process Control, Technical University of Cluj-Napoca, System Engineering, No. 3682 from 04.13.2017.
Current Research Interests
Low-Power Sensor, Energy Harvesting, Wireless Sensor Networks
Hardware Development
Microsystems and Data Acquisition
Embedded and Reconfigurable Systems
LabVIEW Graphical Programming
Patents
US Patents (link)
Compact modular embedded device
Deployment and execution of a graphical program on an embedded device from a PDA
Links
News
Contact
Technical University of Cluj-Napoca
Faculty of Automation and Computer Science
Department of Automation
Memorandumului street, no. 28, Cluj-Napoca, 400114, Romania
Phone: +40-264-401.819, Fax +40-264-599.893
E-mail: Silviu.Folea@aut.utcluj.ro
Office: Observator street, no. 2, 3th floor, room 301, Cluj-Napoca, 400489, Romania.

---


Last update on November 06, 2017.