Dr. Cristian Toşa is Assistant Professor at the Technical University of Cluj-Napoca (TUCN), Faculty of Civil Engineering, Romania.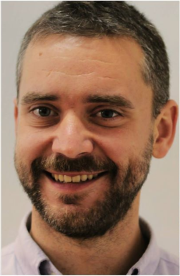 He graduated Faculty of Civil Engineering from TUCN (Civil Engineering section in 2008, and Road Engineering in 2011). In 2012 he got his Ph.D. in Civil Engineering from Technical University of Cluj-Napoca, Romania. He spent two years as a postdoctoral researcher at Nagoya University, Japan, in Transport and Environmental Dynamics Laboratory, where he specialized in the impact of urbanization on travel behavior in developing countries.
His research interest focuses on how structural and functional characteristics of the built environment influence travel behavior of individuals.
His research includes both qualitative and quantitative analysis, ranging from attitudes and perceptions assessment towards transport services, to more advanced modelling techniques of travel behavior.
He has published papers in refereed journals and conference proceedings, and has engaged in research projects within the Transport Systems Research Group in TUCN. Dr. Cristian Toşa serves in the editorial board and as a reviewer for Urbanism. Arhitecture. Constructions Journal, and has reviewed papers for the Journal of Transport and Land Use.